Personal
I am a 5th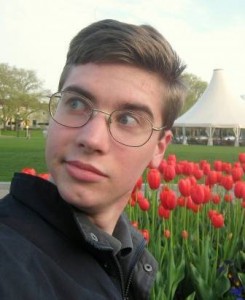 year PhD student attending the Robotics Institute at Carnegie Mellon University. I work in the Surgical Mechatronics Lab under Cameron Riviere, but have a wide range of interests in medical robotics, computer vision, controls, and face recognition. I also haunt the intertubes at YouTube, Flickr, Facebook, Google (Shared Reader Items), and CMU.
Personal
Paris 2006 Journal: My experiences traveling overseas
Favorite Software: Software I can't live without
Contact
Feel free to email me at Brian@BrianCBecker.com.